Hi there Verve fans! Marisa here recapping Maureen's fabulous sketch!
We'll have 2 February challenges... play along with us and link your challenge creations to our Entry Form link list.
The link list will be up for the whole month and we'll choose TWO random winners at the end of the month to win a $40 gift voucher to the
Verve
store
.
Here's my take on this week's sketch!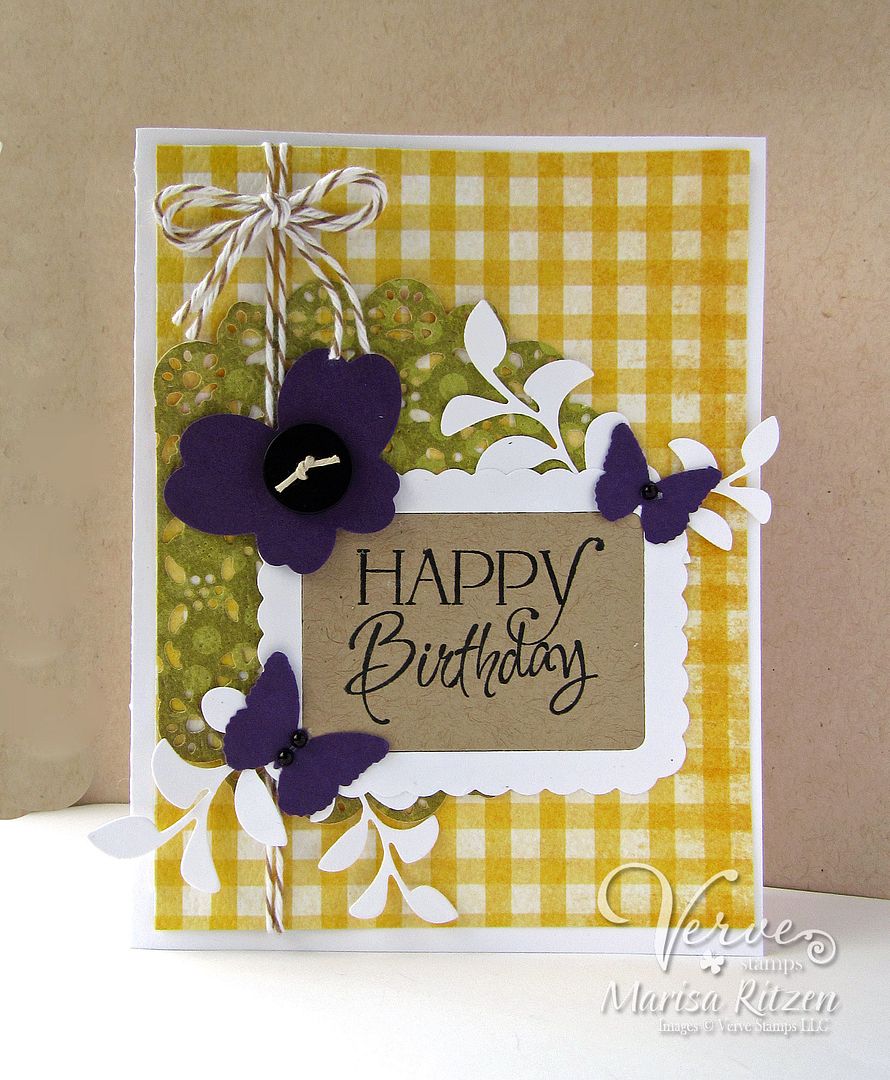 There's still plenty of time to play along with the sketch!
Here are some darling creations I spied in the gallery!
Card by
Blanka.
Beautiful doily and a wonderfullyframed sentiment.
Thanks to everyone who's played along so far! The linky entry form for this month's sketches is open through February 29th. We'll see you again next week for our winners post!